High quality teak deep seating garden furniture made in by Indoteakfurniture.com Lenong Lounge Deep Seating Bench sometimes referred to as a sofa garden deep seating strong bench, because of its gently durable design features big seat for added style and comfort. Modestly sized to suit any garden space, this teak sofa bench offers plenty of options for you and your guests during summer gatherings and is sure to leave a lasting impression.
This teak lenong deep seating bench will be delivered fully assembled for your immediate enjoyment.
All our wooden teak furniture is audited and issued with a SVLK certificate certifying that the teak has been legally harvested and that the furniture can be sold and marketed in any EU country.
The EU Timber Regulations (EUTR) 995/2010 prohibit the placing of illegally harvested and produced timber and timber-based products onto the European Markets.
Our company Cv. Indoteak Sukses Makmur is manufacturer and producer of teak garden furniture and we always used legal wood from Indonesia.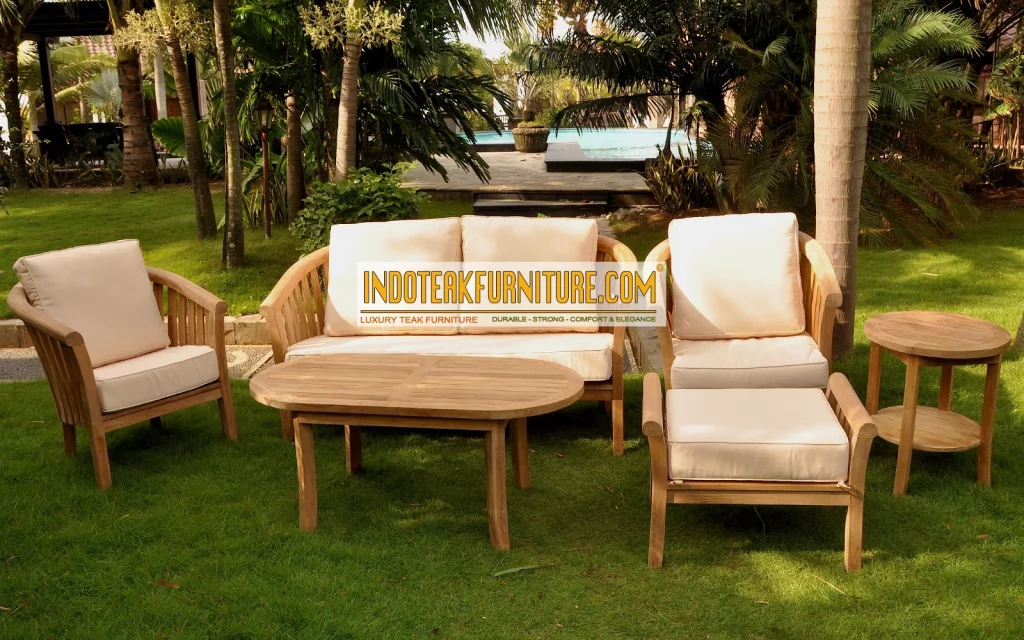 We offer high class quality wooden teak outdoor furniture, garden furniture sets and colonial indoor furniture at factory price and affordable price. Indoteakfurniture.com is direct manufacturer and international supplier of wooden furniture from Indonesia. Our best seller furniture products Lenong Lounge Deep Seating Bench have strong construction, durable, elegance and comfort. Please buy with confidence premium teak garden furniture, teak outdoor furniture set, dining set patio furniture and indoor furniture. Get more benefits buy furniture from Us. Guaranteed high class quality at reasonable price from direct manufacturer furniture Indonesia.